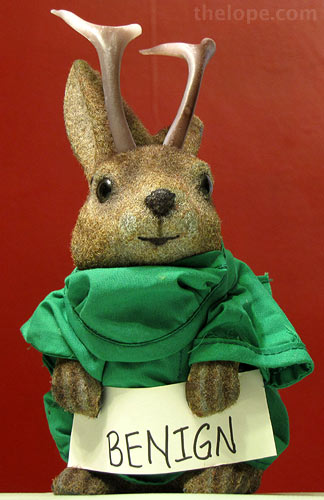 Greg here. The word just arrived from Dr Horbelt. The lab results came in early. Patsy's tumor was benign.
Was there ever a more beautiful word than "benign"? Nope. Not today. Not for all of us.
"Benign." There; I said it aloud just to hear it.
Patsy update 2/3/2009: This is the first time Ace has ever smiled. I'm flattered.